Top mount kitchen sink supplier more than 20 years in china. XHHL factory specialized in top mount kitchen sink for custom size ,custom logo ,custom packaging. Top mount sink design allows for easy countertop installation with any type of kitchen counter. Top mount kitchen sink with 1 hole, 2 holes, 3 holes, 4 holes and more holes multifunctional use. Kitchen top mount sink is made 100% of the sturdy T304 stainless steel for 3 years warranty and cUPC certification. Quote for price right now.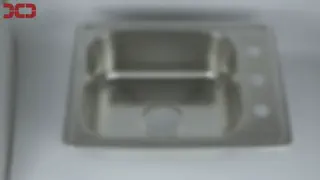 Top Mount Kitchen Sink Manufacturer Stainless Steel Single Bowl Sink | XHHLTOP MOUNT KITCHEN SINK :One hole overmount deck for easy retrofit install on any countertop.drop in kitchen sink installation to make the sink a focal point of your room.STAINLESS STEEL KITCHEN SINK:rust proof stainless sink Impact and scratch resistant T304 steel inside out .Designed to handle heavy cast irons or hot pans directly from the oven.Top mount Quiet Sink: Sound-deadening pad minimizes sound and vibration for a quieter time at the sink.For more detail please contact us.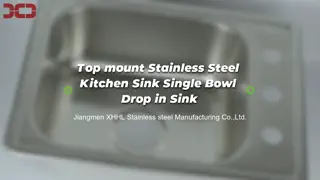 Best Quality Top mount Stainless Steel Kitchen Sink Single Bowl Drop in Sink Factory——XHHLTop mount kitchen sink made from heavy-duty T-304 stainless steel, ideal for all home improvement projects. Stainless steel kitchen sink durable & dent-resistant 18-gauge construction protects against damage from daily use. Drop-in Sink Installation :Top mount kitchen sink works with any style of countertop material; It can be easily installed and removed without damaging countertops. This Stainless steel kitchen sink is three-hole faucet punching.Quiet Kitchen Sink: Sound-deadening pad(s) minimizes sound and vibration for a quieter time at the sink.we also provide custom service .  XHHL MFG. Offered in a stunning array of over 200 types of kitchen sink designs and sizes, the possibilities are endless to match any design theme you have in mind for your kitchen. Please contact us.