XHHL Factory is specialized in custom sink bottom grids. We supply prestigious companies in the market. XHHL Sink bottom grids is made of 304 stainless steel to ensure durability. Maintain the beauty of your kitchen sink basin with a stylish kitchen sink bottom grid. Designed to sit at the bottom of your kitchen sink. Rust-free with limited life warranty and protect your kitchen sink from daily wear. Sink grid as drying rack for glassware and crockery. Safeguards your fragile dishes and protects the enameled surface of your kitchen sink. Dimensions are based on the inside bottom of the sink. Stainless steel protective grids to fit most single and double bowl sinks. We provide OEM service , Custom your size .You can buy it separately or with our sink. We are sure you will find a place for your new sink protector. If you have any question for this product Please contact us.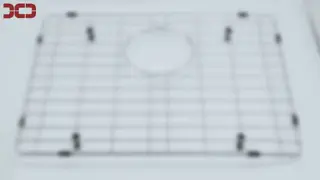 Kitchen Sink Bottom Grid Stainless Steel SuppilerStainless steel sink bottom grids construction extra-tough T304 stainless steel. Protect your kitchen sink surface against daily wear and tear. Silicone bumpers prevent scratching and offer additional protection. Kitchen Sink Bottom Grid Custom size: Designed to cover the bottom of specific XHHL sink bowls.  Sink Grids Constructed of solid stainless steel to resist corrosion. Sink bottom Grids specially designed feet protect sink bottom to keep it looking great. XHHL Kitchen sink accessories are designed to enhance the functionality of your sink and make your daily routines easier. For more detail please contact us.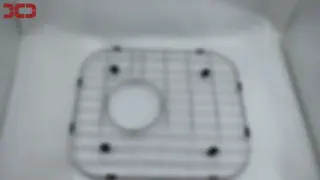 Customized Sink Protection Grid Stainless Steel with Rear Drain manufacturers From China | XHHLSink Protection Grid Stainless Steel with Rear Drain  compared with similar products on the market, it has incomparable outstanding advantages in terms of performance, quality, appearance, etc., and enjoys a good reputation in the market.XHHL summarizes the defects of past products, and continuously improves them. The specifications of Sink Protection Grid Stainless Steel with Rear Drain can be customized according to your needs.Design & Style: Protect the bottom of your sink and add functionality to your kitchen workspace stainless steel kitchen sink grid.Quality & Durability: Kitchen Sink Grate: Soft Protective Bumpers Prevent Sink Surface Scratch.Sink Bottom Grid: Durable Stainless Steel Construction with Flawless Chrome-plated.Reduces Sink Scratches: The grid's elevation helps ensure protection for your sink bottom, protecting it against scratches.Mutli-functional: Use to dry dishes, thaw food or as a cooling rack.For more detail please contact us.